I love my designer besties and Kennis Wong from Itch To Stitch is one of them. She is amazingly talented, skilled and sweet! Her pattern shop is officially 1 year old now and is hosting a birthday blog tour to celebrate. This hack of the Paulina is a part of the celebration. Happy Birthday Itch To Stitch and I hope you enjoy my rendition of the Paulina Top!
So I knew pretty quickly what I wanted to do with this top to "hack" it. It is already a super cute top on its own but what fun would it be to not hack it for you! I wanted to maintain the overall look of the pattern but put my spin on it in a subtle way. So I chose to add a peek-a-boo "V" to the neckline and woven sleeves with a cuff.
First up is the peek-a-boo "V". This was an easy change. I cut out the woven front piece as required in the instructions but then I marked a "V" at a 30˚ angle and 3 inches in length on the pattern piece before cutting the knit front piece.

Since we are already using clear elastic on the arm curve, I chose to also use it on the "V". I sewed the elastic onto the seam allowance edge the same as you do with the arm curve. However, I made sure when I got to the bottom of the "V", that I only caught a hairline of the knit edge onto the elastic for the seam allowance. I then snipped the elastic at that point to allow me to turn it over and topstitch without creating a pucker. I erroneously topstitched it dow on only the knit front piece and then again when basting the knit neckline to the woven neckline. It looked much better topstitched onto the woven piece.
I would suggest topstitching when basting the two pieces together so that you don't have a double seam like I did. It would look much cleaner than mine!
The second hack was the sleeves! I loved this hack.
First I cut the sleeve pattern piece for the knit / woven seam. I measured 3.75″ from the inside seam (bottom of the arm curve). I would suggest any length between 3-4″. Mark both sides then cut. I didn't add extra for the seam allowance since adding the cuff will add about an inch to the overall sleeve length.
Suggested note: If you would like a more "gathered sleeve", separate the knit top sleeve from the bottom woven sleeve. Then cut your new woven pattern piece in half vertically. Add a piece of paper in the middle and widen about 3 inches. Tape it together and cut off the excess paper. You now have a sleeve that you can baste stitch to gather to match the width of the knit top and cuff at the wrist.!
I placed the woven and knit pieces right sides together and serged the edge. I then flipped the knit sleeve up and topstitch the knit to the seam allowance. This step was done before attaching the sleeves and before sewing the inside seam closed.
I cut two cuff pieces that were 2.5″ x 10″. Although, I would have preferred it slightly tightly by a half inch to an inch. I would suggest adding an inch to an inch and a half to your wrist measurement to get your cuff size. You will want to add a lightweight interfacing to your cuff pieces to keep it nice and crisp.  Cut 2 placket pieces that are 7″ x 1.5″ on the bias.  Then mark your sleeve hem in quarters. You will cut your split on the quarter mark on the side that will face the back. Remember the inside sleeve seam will be in the center of your wrist (palm side) when standing and you split will need to be on the outside of your wrist by your pinky and wrist bone.  cut a 3.5″ split for a continuous placket. There is a tutorial here on how to sew a continuous placket. I used 20″ Kam snaps on my cuffs and I LOVE the look.
This pattern was really fun to work with. It's different than anything else out there. I found the instructions to be clear and easy to follow. The sewing time wasn't long at all! I Love that it mixes Woven and knits. It is a great stash buster for me.
Here are some more pictures of my Paulina!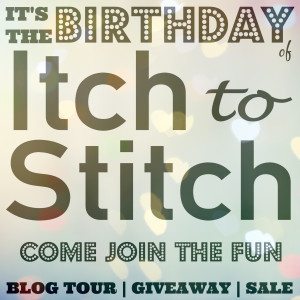 (scroll to the bottom to enter to win!)
Follow these blogs to see their awesome creations from Itch to Stitch patterns:
Scruffy Badger Time | Call Ajaire | Wally and Grace | Sew Wrong | Bella Sunshine Designs
Seaside Notions | Made by Jaime | Sweet Little Chickadee | Inspinration | Friends Stitched Together
Stoney Sews | Just Keep Sewing | My Little Sewing Dreams | Allie J. | Creative Counselor
Love, Lucie | Girls in the Garden |  FABulous Home Sewn | Goddess of Sewing | Rebel & Malice
The Telltale Tasha | House of Estrela | Made by Sara | Sew Shelly Sew | Red Knits
Be sure to scroll to the bottom for your chance to win great prizes by these sponsors:
The Fabric Store – $100 Gift certificate
Elliott Berman Textiles – Fabric bundle from France & Italy
Craftsy – three online classes of your choice
Girl Charlee Fabrics – $25 Gift certificate
Indie Sew – $25 Gift certificate
UpCraft Club – $25 Gift certificate
Quarto Publishing Group USA – the SHIRTMAKING WORKBOOK by David Page Coffin
The featured designer of the day will give away 2 patterns to a lucky winner:
Follow Itch to Stitch's blog closely to win these patterns!